Leadership skills are skills you use when organizing other people to reach a shared goal.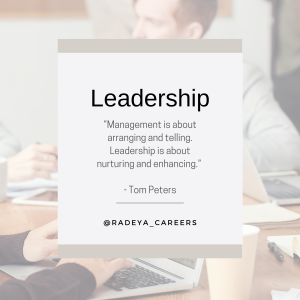 Whether you're in a management position or leading a project, leadership skills require you to motivate others to complete a series of tasks, often according to a schedule.
Effective leaders are essential to any organization. They can help build strong teams within a business and ensure projects, initiatives or other work functions are performed successfully.
Qualities of a good leader
Good leaders have strong interpersonal and communication skills. They increase employee engagement, support a positive environment and help remove obstacles for their team. Good leadership is also contagious, inspiring colleagues to apply positive leadership traits in their own work.
Ability to teach and mentor
One skill that differentiates leadership from many other competencies is the ability to teach and mentor. Effectively teaching colleagues or direct reports to grow in their careers helps organizations scale. Often, this skill requires that leaders think less about themselves and more about how to make their team as a whole successful.
To be successful as a leader that can teach and mentor a team, you might hone the following related skills:
* Motivation
* Clarity
* Able to recognize and reward
* Understanding employee differences
* Assessing
* Helpfulness
* Positive reinforcement
Excerpt from Indeed.com Six Key Leadership Skills