From receiving international awards and acclaim to being mentioned in major publications like Entrepreneur, Radeya Global is recognized as a global leader of quality and innovation.
Awards & Recognition
With a focus on providing unparalleled quality and customer support to our clients, Radeya Global has received several awards and mentions in the news.
One of Top Consulting Firms in Turkey
​Radeya Global is among Clutch.co's Top Consulting Firms in Turkey! Click the following link to learn more: https://clutch.co/tr/consulting
Leave a review here: https://clutch.co/profile/radeya-global#summary
2022 Awards
Corp Today Global Business Awards – Best Business Admin Support Services Provider 2022
2021 Awards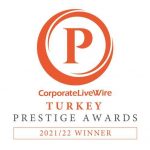 Business Management Consultancy of the Year
2019 Awards
Best Talent Development Specialist Award 2019
Innovation in Business Management Solutions Award 2019
Most Trusted in Business Consultation Services 2019
2018 Awards
Best Business Admin Support Services Provider 2018
CV Magazine's Most Innovative Business Solutions Provider – UAE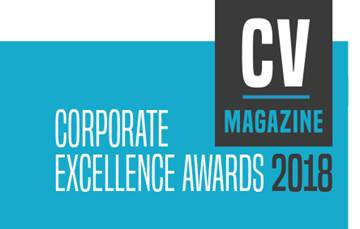 Recognized for Total Quality Management
Recognized by Harvard Business School Social Enterprise Initiative as an Interesting Social Enterprise
In the news
Featured in Entrepreneur Magazine:
Why Automated Email Marketing Is an Essential Tool for Small-Business Owners
Make an Empire, Not a Business
Radeya Global Founder is a Contributor for Entrepreneur
Kokab Rahman's Interview with Authority Magazine
on 5 things you need to be a great author or writer 
Featured in IAP Career College Guide to Become a Bookkeeper Textbook
​Radeya Global founder Kokab Rahman had the opportunity to provide consultation on IAP Career College's Guide to Become a Bookkeeper textbook and is mentioned in the textbook accreditation.
Learn more about IAP Career College Bookkeeping Course.
​Get 20% off any of their courses with discount code KOKAB20. See https://www.iapcollege.com/366.html for a listing of their courses.
Discount code expires: January 31, 2022
Featured in the American Writers & Artists Institute BarefootWriter Magazine:
March 2022 Issue: Surprising Ways Your Space Affects Your Output
November 2021 Issue: 6 Ways to Land Writing Credits Even With Zero Experience
Radeya Global Founder Kokab Rahman's newsletter on LinkedIn
Featured in Billion Success:
Interview with Kokab Rahman, Founder of Radeya Global
Featured in Nonfiction Author's Association Blog:
How do you locate speaking opportunities
Featured in Expatwoman.com:
The Right Way to Use Networking to Find a Job
How to Make Your Resume Stand Out in Dubai
Featured in Eatlikeawriter.com:
Featured in Emirates 24/7:
How to accomplish a career change
How to look for a job in Dubai on Visit visa
How to ensure your resume gets read
Featured in BizBahrain Magazine:
Radeya Global Backstory: What led to the start of Radeya Global in Bahrain
Featured in CEO Blog Nation:
21 Entrepreneurs explain the hack that make them successful
Featured in Fairygodboss:
Experts discuss ways to avoid job scams
Featured in The Ladders:
Job scams are on the rise. Here are 9 ways to avoid them, according to experts.
Featured in Gulf News
Article: Importance of Professional Business Etiquette published in Gulf News Jobs & Careers column, 2013.
Radeya Global Founder Kokab Rahman's articles published in the Institute of Management Accountants Dubai and Middle East Chapter Newsletters 2013 – 2015
Kokab Rahman worked as editor at IMA Dubai Chapter Newsletter
Radeya Global Blog is an official media outlet on muckrack.com
Radeya Global Blog on Muckrack.