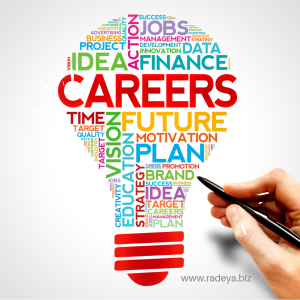 There are two paths to job search . Knowing them will help you with your job hunting strategy and become more successful in your job hunt.
Path 1 is the resumé method.
In this one, the resumé/CV serves as the most important item and needs to be excellent to get you an interview. It is the main item viewed by the recruiter and determines the success of the job search.
Path 2 is the direct call method.
In this method, the resumé is just a formality. The interview is obtained by a direct phone communication with the employer/recruiter or through a referral. The interviewer may then go in-depth into the resumé to get an idea of the applicant's background.
Depending on what type of method you are using to get interviews decides how much your job search is dependent on your resumé/cv and how outstanding it needs to be .
Like, comment, and share if you like this post.
Radeya Talent Development has been providing high quality personalized career services for 5+ years that have helped job seekers find their optimal career path and get jobs. We are happy to boast a 100% customer satisfaction rate. Our clients reported finding jobs at reputed organizations using our career services. Get help with your career. Contact us for information.