What separates the successful from the unsuccessful:
? Keep learning.
? Keep trying.
? Get expert help when they need it.
Struggling in your career?
Most people do, for one reason and one reason alone:
They enter the job market unprepared. Without a plan on how to proceed.
Without expert help, this will be their life forever.
The result is
❌ underutilized skills.
❌ lost earnings.
❌ missed opportunities.
❌ not reaching your potential.
❌ unsatisfying work life.
If this is you, then get the help you need so you can have the job and salary you deserve.
Our client Raed Mesmar took our advice regarding his career path and further training and has this to say: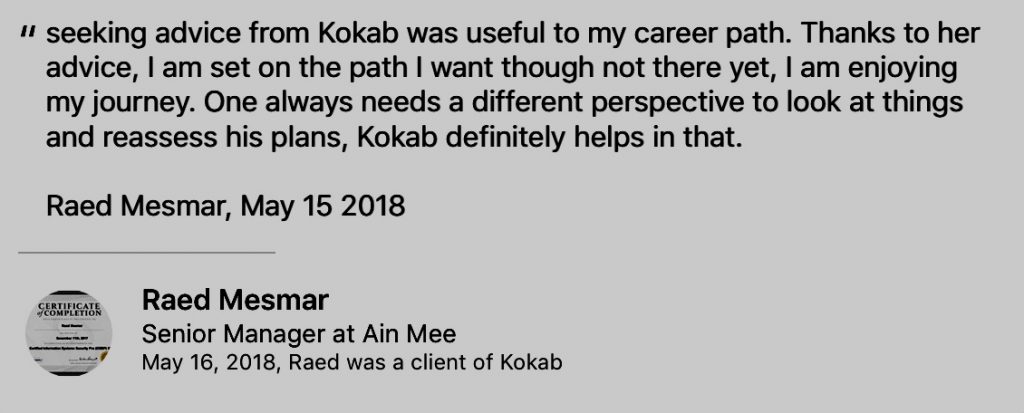 Raed has no trouble getting jobs that match his abilities and goals.
Our client Muna Ali had her profile optimized for a new career line and went on to a successful career as clinic manager at multinational clinics in UAE.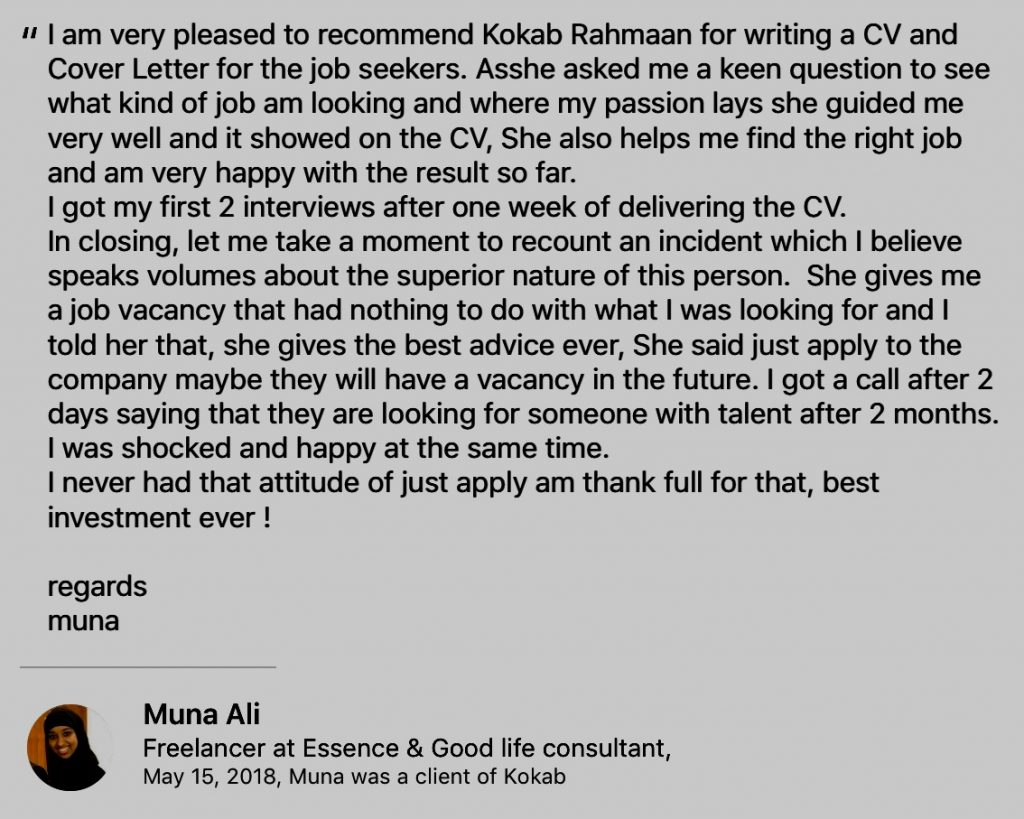 Our client Abeer was a fresh graduate with no work experience. She had her fresh graduate profile optimized by us and secured a job at Ernst & Young, a multinational organization and one of the Big Four Accounting Firms.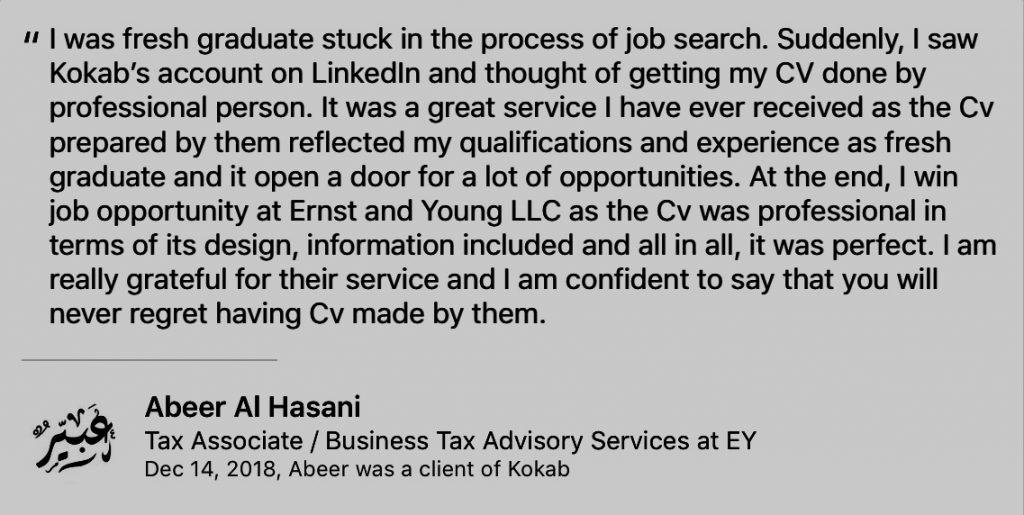 You too can have a successful career with our expert assistance. Get Profile Optimization today. With our 100% money back guarantee and 100% customer satisfaction rate, you know you can't go wrong.
What is Profile Optimization for Career Success?
Through Profile Optimization for Career Success, we help you identify the right career path for you based on your unique skills and expertise, your career history, interests, and future goals. We then optimize your profile for a specialized, high demand career line. Your resumé is rewritten based on your optimized profile so you can be eligible for high paying expert jobs at esteemed organizations. You get advice on what options are there for you, types of organizations to apply to, and additional training and certification options you can consider.
Profile Optimization helps you be eligible for the career you dream of.