A well-designed portfolio makes the job application stand out and helps employers identify qualified job candidates, aiding in the hiring and promotion decision making. Studies show having a strong portfolio, showcasing exemplary work and achievements, can increase job applicants' chances of get hired.
A portfolio is a set of images, such as awards, graphs, charts, etc. showcasing career achievements.
Portfolios demonstrate job applicants' achievements and skills, helping employers and hiring managers identify qualified job candidates. Using a portfolio when applying for a job is a good idea because portfolios allow potential employers to see the type of work they can expect, aiding in the hiring decision making. Your job application might get increased attention simply because a portfolio was included.
Studies show having a strong portfolio, showcasing exemplary work and achievements, can increase job applicants' chances of get hired.
What type of portfolio should you use when applying for a job?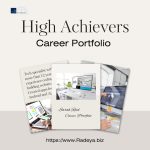 You might use a PDF portfolio, a PowerPoint presentation, or even e video presentation. These can be uploaded through the job application system or emailed as an attachment. An alternative is including a link to your online portfolio. The URL of your online portfolio can be added to your job application / cover letter or resume. A negative effect of using an online portfolio is that the hiring manager might not get a chance to click on the link when viewing your job application or received the job application in print form and wasn't at a computer at the time. Because hiring managers are busy people, having only a few seconds for each resume, it's likely your online portfolio may get missed. For this reason, including a portfolio separately as a PDF file is a good idea.
What should you include in your portfolio?
Your portfolio might consist of the following:
Images of projects you worked on (websites; architectural drawings; custom products and equipment; buildings and construction projects; interior designing samples; presentations and graphics; and books, e-books, and documents);

Images of equipment you worked with;

Graphs, charts and reports you created;

Graphs or charts showing the difference you made to a company such as increases in sales or profitability;

Charts showing how you impacted a business's image compared to that of competitors;

Images of you in your office setting, attending conferences, and doing on-site work;

Training Certificates, degrees, etc.; and

Awards and commendations you received.
Click here for Radeya Global High Achievers Custom Career Portfolio.  (Limited availability, Special Offer expires August 31, 2023
To have your CV custom made and optimized, click here. (Summer 2023 Special Offer.) 
Written by Kokab Rahman.
Follow Kokab Rahman on LinkedIn, Instagram, Twitter.
© Copyright Radeya Global. May be reproduced as long as the content is unchanged and a link to the original post is provided. Radeya Global Blog may not be reproduced in its entirety.